Learning Solutions would like to thank System Source for writing this blog article.
Did you know that Microsoft Outlook 2013 can change the color of email messages sent to you by a particular person, like your boss, your best customer, or a co-worker?
Let's say that you'd like to color-code the emails from your co-worker, "Suzanne." Here's how you would do it:
1.  Click View –> View Settings –> Conditional Formatting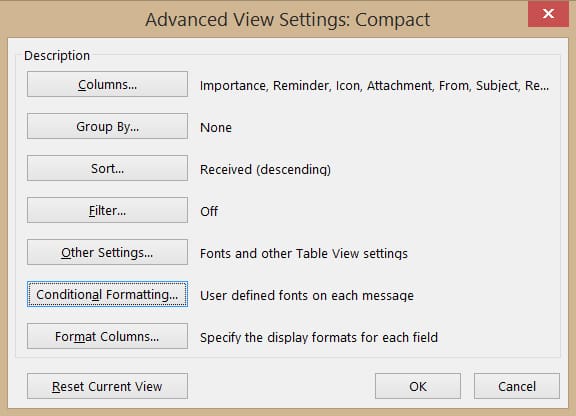 2.  Click the Add button.
3.  In the Name field, type the name of your view (for example, "Emails from Suzanne").
4.  Click the Font button and choose the formatting you would like. For instance, you could choose to make the font purple. When you're done, click OK.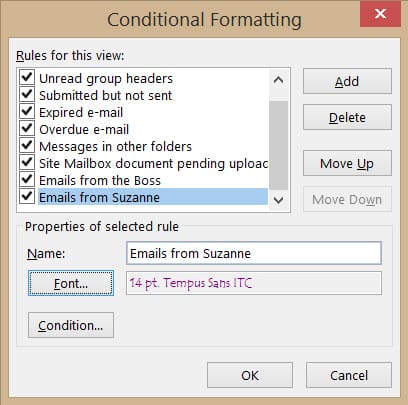 5.  Click Condition –> Messages tab –> From –> and then search for Suzanne's name. When you locate it, double-click it and then click OK.
6.  Click OK. Click OK again. Then click OK one more time to complete the process.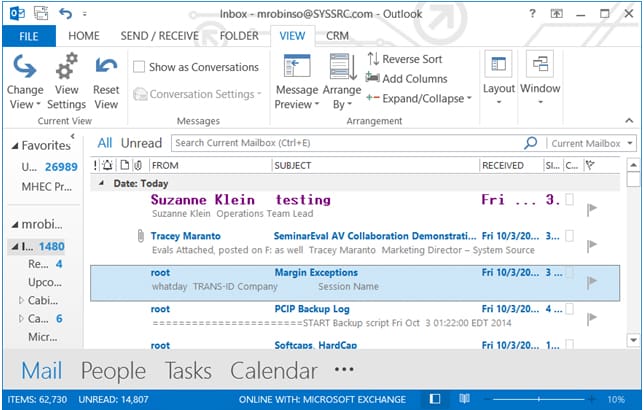 And you're done! Never miss that important email again!