When you're using Microsoft Word, do you often have to refer to a certain document for reference? Maybe you frequently need to look at some sort of guide or template? If so, you might want to "pin" it to make it more easily accessible! Just follow these steps:
Open Microsoft Word and click File.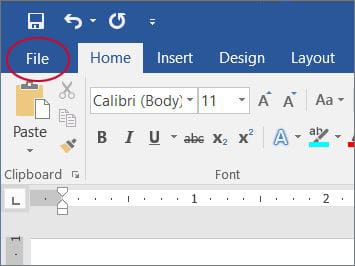 2. Click Open.
3. Click Recent (if it's not already selected). A list of the Word documents that you've viewed most recently will be displayed.
4. Hover over the document that you'd like to pin, and then click the pushpin icon that appears to the right of the document name.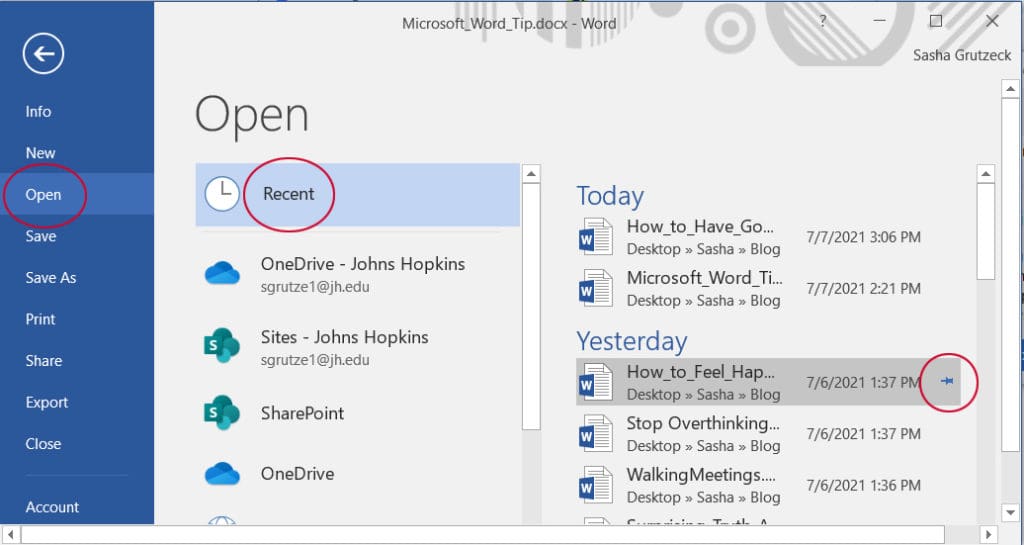 Now that document will always appear at the top of your recently viewed document list! If you pin another document, it will appear second on this list.
To unpin a document, just click the pushpin icon a second time.
…
Miles, B. (2021, January 4). The 5 best hidden Word shortcuts of 2021. Lifewire. Retrieved from: https://www.lifewire.com/best-hidden-word-shortcuts-4589251